Dance Grade will be based on:

Daily Participation, Dressing out, Dance projects,
Performances and Written work
Students earn a maximum of 15 points each day for participation and effort.
Daily Effort Scale for the following are evaluated;
15-13 pts. Always 12-10 pts. Usually 9-7 pts. Sometimes 6-4 pts. Rarely 3-1 pts. never
Cooperating-Respect for classmates and teacher; works well in groups
Focus-no talking; paying attention; responsive; doing the proper dance sequence full out
Proper Technique-kinesthetic awareness, alignment; muscle control, rhythm, performance quality, stretching
Proper Dance Attire: Students earn 5 points each day for dressing out.
Ladies: leotard that covers bra straps, or a sports top, tights, jazz pants, booty shorts or leggings
No large jewelry, no credit given if you wear a baggy t-shirt
Gentlemen: sports shorts, or sweat pants, a t-shirt or tank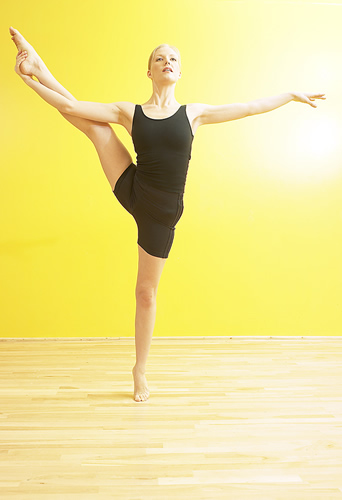 Everyone must wear shoes in the hall but only bare feet, socks or dance shoes on the Marley floor.

Dancers can earn maximum of 100 points per week for participation and dressing properly. Dance choreography projects are graded on a rubric